Solid Gold Newsletter from Geologist Brent Cook
Brent Cook's Exploration Insights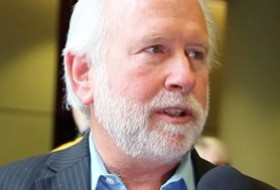 Price: $1680
The newsletter focus is on geological technical analysis of drill results. A good fit for those knowledgeable about mining. I did not see as much macro-economic or sector-wide analysis. They have shown a new interest in copper and zinc lately, as these markets are trending higher on hopes of increased infrastructure spending under Trump.
00000
Brent has tended to focus on lower market capitalization, low liquidity exploration companies that provide a high potential reward but with a high risk. Brent's letter provides the subscribers of Exploration Insights the benefit of his experience to offer companies in this category that are filtered for red flags.
I'm probably half in small to mid-tier producers and developers. I have another 25% in early-stage exploration projects. I'm keeping aside about 25% for new discoveries that are difficult to predict but will occur. I'm convinced we are going to find some companies that are in the very early stages of making a discovery and I want to be able to pounce on those before the rest of the market figures it out. That's where we make our real ten-baggers.
Their website is free of advertising to emphasize the unbiased and independent nature of their letter. It is predominantly based on their experience as geologists, strategic planners and corporate development with major companies internationally. Brent and Joe have also held previous roles as equity, financial and market analysts.
Brent Cook brings more than 30 years of experience to his role as a geologist, consultant and investment adviser. His knowledge spans all areas of the mining business, from the conceptual stage through detailed technical and financial modeling related to mine development and production. Cook's weekly Exploration Insights newsletter focuses on early discovery, high-reward opportunities, primarily among junior mining and exploration companies.
Joe Mazumdar is an economic geologist/analyst at Exploration Insights. Prior to that he was a senior mining analyst at Canaccord Genuity and Haywood Securities prior to that. His experience includes director of strategic planning, corporate development at Newmont and senior market analyst/trader at Phelps Dodge. Mazumdar also worked in technical roles for IAMGOLD in Ecuador, North Minerals in Argentina/Chile and Peru, RTZ Mining and Exploration in Argentina and MIM Exploration and Mining in Queensland, Australia, among others.
Great for detailed analysis of geology at various miners, lacking on macro-analysis and relatively expensive subscription price.