Best in Class
Nicoya Research by Jason Hamlin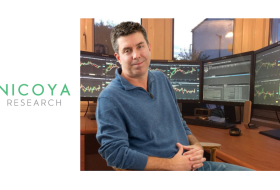 Price: $495
Excellent series of newsletters that include model portfolios, trade alerts and a chat room at the Mastermind Membership level.
00000
Nicoya Research publishes financial research with the goal to help provide information and education for independent investors to profit in the markets.
We study macroeconomic cycles in order to determine the best sectors in which to invest. From there we apply fundamental and technical analysis to uncover the best-in-breed companies within these sectors. We study their financial reports, get on the phone with management, study analyst reports and go the extra mile to acquire the highest-quality information used to make successful investment decisions.
Jason Hamlin of the popular gold newsletter, Gold Stock Bull, has expanded his offerings. In addition to precious metals and mining stocks, his team now offers a newsletter covering cannabis stocks and emerging technology, dividend stocks and cryptocurrencies and blockchain stocks.

We had already reviewed Gold Stock Bull previously and it received very high marks, both from our editors and from individuals leaving reviews. The new offering will appeal to a broader audience and appear to have increased in the quality of research and portfolio performance. You can't go wrong with Nicoya Research letters as the are well worth the price of admission.
They added a chat room and have video updates now, which increases the value of their offering. This can only be accessed through their top-tier Mastermind Membership.

Worth the price of admission