Breakthrough Technology Alert by Agora Financial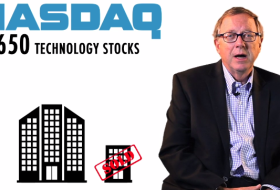 The world stands on the brink of more scientific breakthroughs than ever before. Every day, little-known companies step closer to creating things that used to be the stuff of science fiction: artificial intelligence … limitless clean energy… even the achievement of immortality.
Investing in these opportunities now is like investing in Microsoft, Merck or GE when they were new and unknown. With a single big winner, you could be set for life.
Of course, that doesn't mean every company with a great technology will succeed. Its business model could be flawed… or its research may not pan out… or sometimes, it gets bought out by a larger company.
To find your chance for the biggest gains, you need a guide who understands these technologies and can analyze a company's strength. And you couldn't ask for a better guide than Ray Blanco.
When Ray was 10, he was the geek that spent hours in his room every night, typing programming code into his Timex Sinclair 1000.
By eighth grade, while most other kids were outside knocking a baseball around, Ray was in his basement figuring out how to build what's called a "Wilson Cloud Chamber" — a supercooled device for detecting particles of ionizing radiation.
From there to advanced robotics and avionics… genomics and biotechnology… getting smarter was his idea of fun. And now he's combined his passion for technology with financial and stock market expertise.
But Breakthrough Technology Alert isn't merely interested in short term gains — instead, Ray Blanco guides his readers toward transformational profits that can deliver a lifetime of wealth! The portfolio recorded gains of 108%, 134%, 153%, 290% and more!
If you've ever wanted an opportunity to profit from the "next big thing," Breakthrough Technology Alert is your best chance.