Rambus Chartology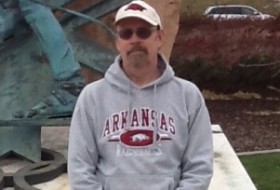 Rambus Chartology is Primarily a Goldbug TA Site where you can watch Rambus follow the markets on a daily basis and learn a great deal of hands on Chartology from Rambus Tutorials and Question and Answers.
Chartology is the Unique Blend of Technical Chart Pattern Identification and Market Psychology, Developed by Rambus During the Tech Mania of the late 1990s. His Early Training came the old fashioned way…Reading Edwards and McGee's Bible of Technical Analysis and spending years with a sharp pencil graph paper and ruler refining his skills and accuracy.
In early 2002 Rambus exited his Long Tech Positions and searched for another emerging Bull market which he found in the budding Precious Metals Bull. Most Members are Staunch Goldbugs who have seen Rambus in action from the 2007 to 2008 period … and now Here at Rambus Chartology since early 2012 .
To Follow Rambus Unique Unbiased Chart Work and participate in the Chartology Form with questions and answers, and learn the Art and Science and Mindset of a Pro Trader you may Join us at Rambus Chartology.
You will find Rambus to be a calm humble down home country tutor with an incredible repertoire of all the TA based protocols tempered with his own one of a kind style…simply put…He wants to keep his subscribers on the right side of these crazy volatile and downright dangerous markets.
SNR Review: Heavy focus on technical charting and signal for swing trading major ETFs. Rambus goes long and short precious metals depending on given technical signals. The model portfolio is mostly ETFs including gold, silver, energy and some country specific ETFs. Past trades included specific miners but the latest focus seems to be on trading using ETFs. The "Kamikaze portfolio" makes use of leveraged ETFs for those looking for high risk/high reward trades.
New technical reports on gold, silver and other sectors come out every Wednesday and every weekend.
The technical analysis is solid and best suited for swing traders or day traders. While there are some company-specific picks, there isn't much in terms of fundamental analysis or rationale for buying a stock other than technical setups. There also isn't much in terms of macro-economic analysis or coverage of financial or political events and how they might impact investments.
This service is best suited for active or short-term investors looking for technical charts to help with trading ETFs. As with most precious metals based stock picks, there is plenty of red with Rambus picks recently. However, their willingness to also go short has hedged those losses and led to several profitable trades as well.