Insider Monkey by Ian Dogan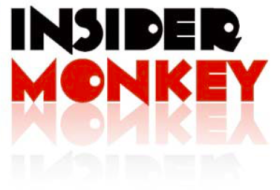 Insider Monkey offers two newsletters that track the trades of hedge funds and insiders. You can get them both for $469/year or purchase them individually.
It's a well known fact that insiders profit from their transactions. More than 59,000 different insiders made public filings with the SEC in 2009. The year before that, more than 65,000 did. Blindly imitating all of these insiders won't yield much. Monkeying only the top insiders, the ones who have the best track record, is a different story. Insider Monkey uses a hybrid evaluation system that exploits insider transactions and other market anomalies to reduce the number of insiders who are worthy enough to monkey. Insider Monkey also provides high quality evidence based articles to inform individual investors about the intricacies of investing.
Ian Dogan
Insider Monkey's hybrid evaluation system was created in 2003 by Dr. Ian Dogan. Dr. Dogan has a Ph.D. in financial economics with a specialization in insider trading. Dr. Dogan has provided consulting services to institutional investors and hedge funds, and managed a $200+ million fund using a strategy he developed utilizing insider transactions. Dr. Dogan recently authored the insider trading chapter of soon to be published "The Handbook of Investment Anomalies" by Zacks Investment Research. Insider Monkey will serve the outcome of the methodologies developed by Dr. Dogan to ordinary investors who don't have access to academic quality research and tools to shape their investments.
Meena Krishnamsetty
Ms. Krishnamsetty is the Editor of Insider Monkey. Prior to creating Insider Monkey with Dr. Dogan, Ms. Krishnamsetty was Associate Producer at Bloomberg Television. Prior to that, Ms. Krishnamsetty was on the afternoon news team at CNBC. Additionally, Ms. Krishnamsetty reported for NPR and worked as a risk management consultant at Marsh & McLennan. Ms. Krishnamsetty has a M.S. in Journalism from Columbia University's Graduate School of Journalism.
Hedge Fund Alpha – Quarterly Newsletter
This is the newsletter to subscribe to if you are only interested in our famous small-cap hedge fund strategy. This strategy's picks returned 28.2% in 2014 vs. 13.5% for S&P 500 ETF (SPY). They also returned 53.2% in 2013 vs. 32.3% for SPY. Since its inception at the end of August 2012, our small-cap strategy returned 125.4% vs. 53.3% for SPY (as of 1/2/2015).
This newsletter also covers the best stock picks of 20 billionaire hedge fund managers as well as various reports analyzing the latest 13F filings.
Monthly Newsletter
Our monthly newsletter focuses on a single hedge fund and analyzes its historical 13F filings to determine the best way to imitate that hedge fund. Why pay a hedge fund manager an arm and a leg when you can generate better returns by imitating his best picks (and avoiding his mediocre picks)! If you are planning to invest in a hedge fund, please get in touch with us and we may be able to cover that hedge fund in the coming issue of our monthly newsletter.
The newsletter also contains interviews and stock pitches from hedge fund managers. You will be addicted!
Quality research, strong performance